This bike is destined for the hill country in New Hampshire. Brian wanted a no-nonsense road bike that could handle long, hilly rides and nasty winters. More coming tomorrow.
PegoRichie tubing and Z treated lugs.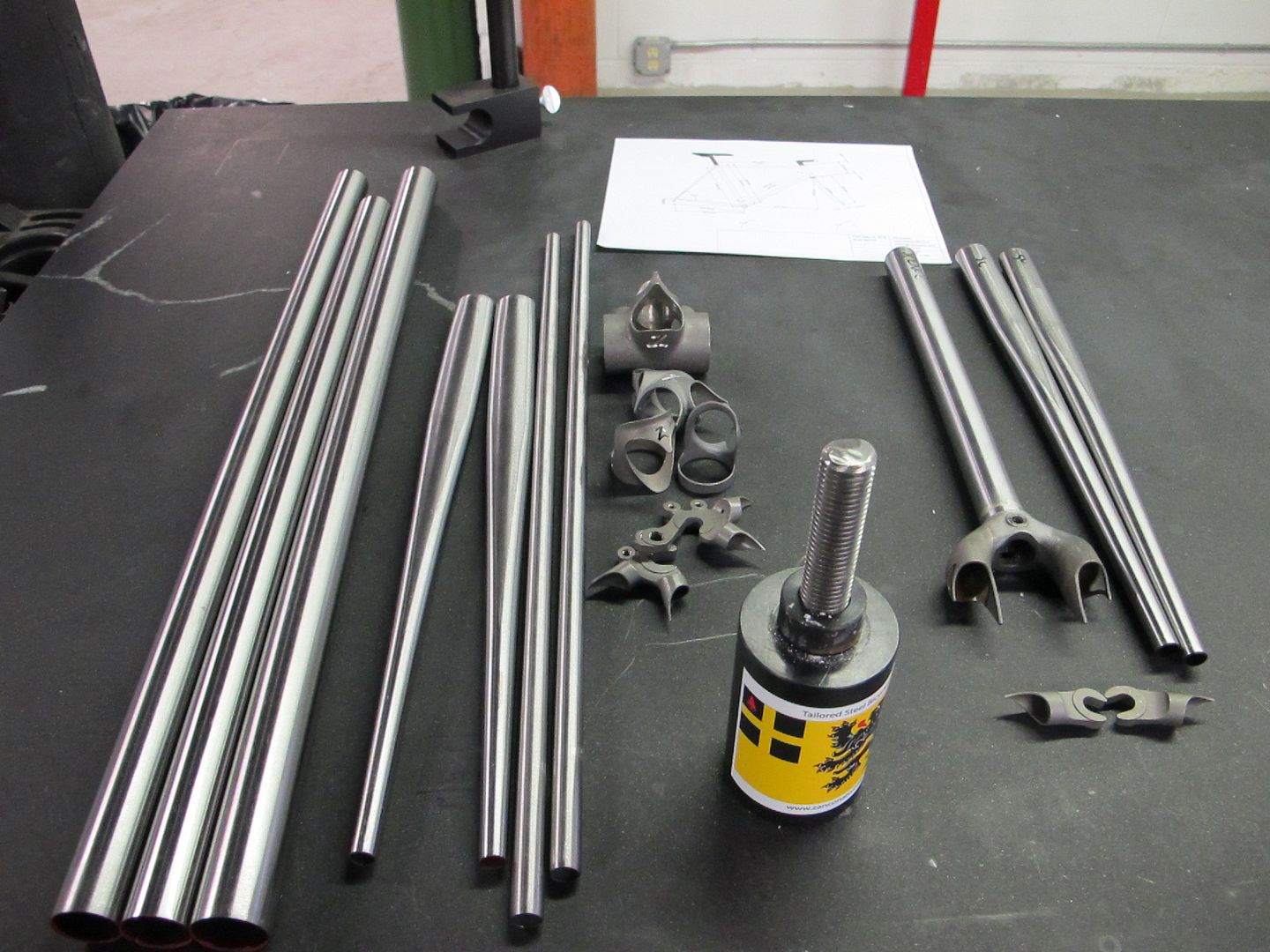 Tubing mitered.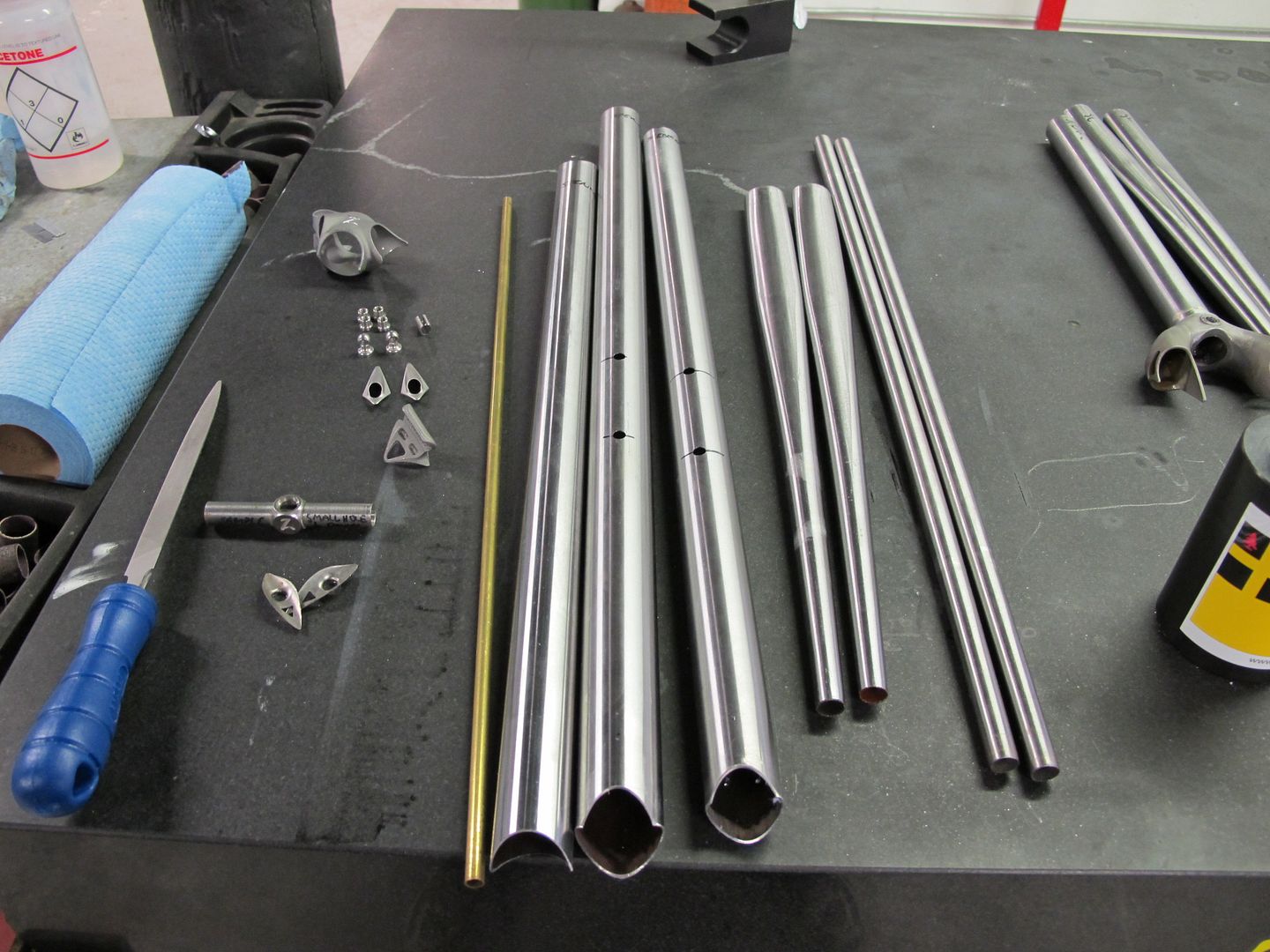 Prepping the brass tube for the internal rear brake routing.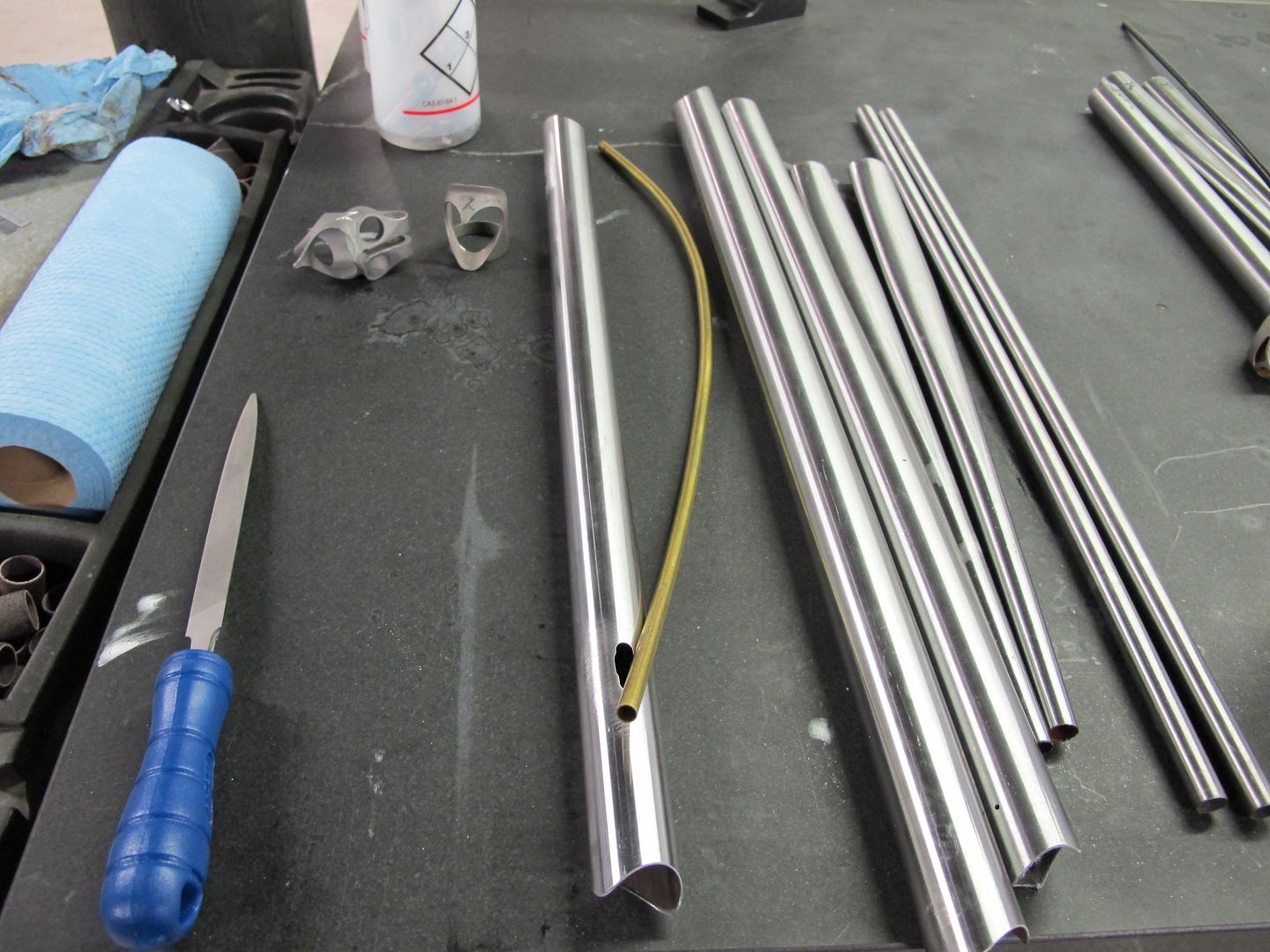 Brass tube snaked through the top tube.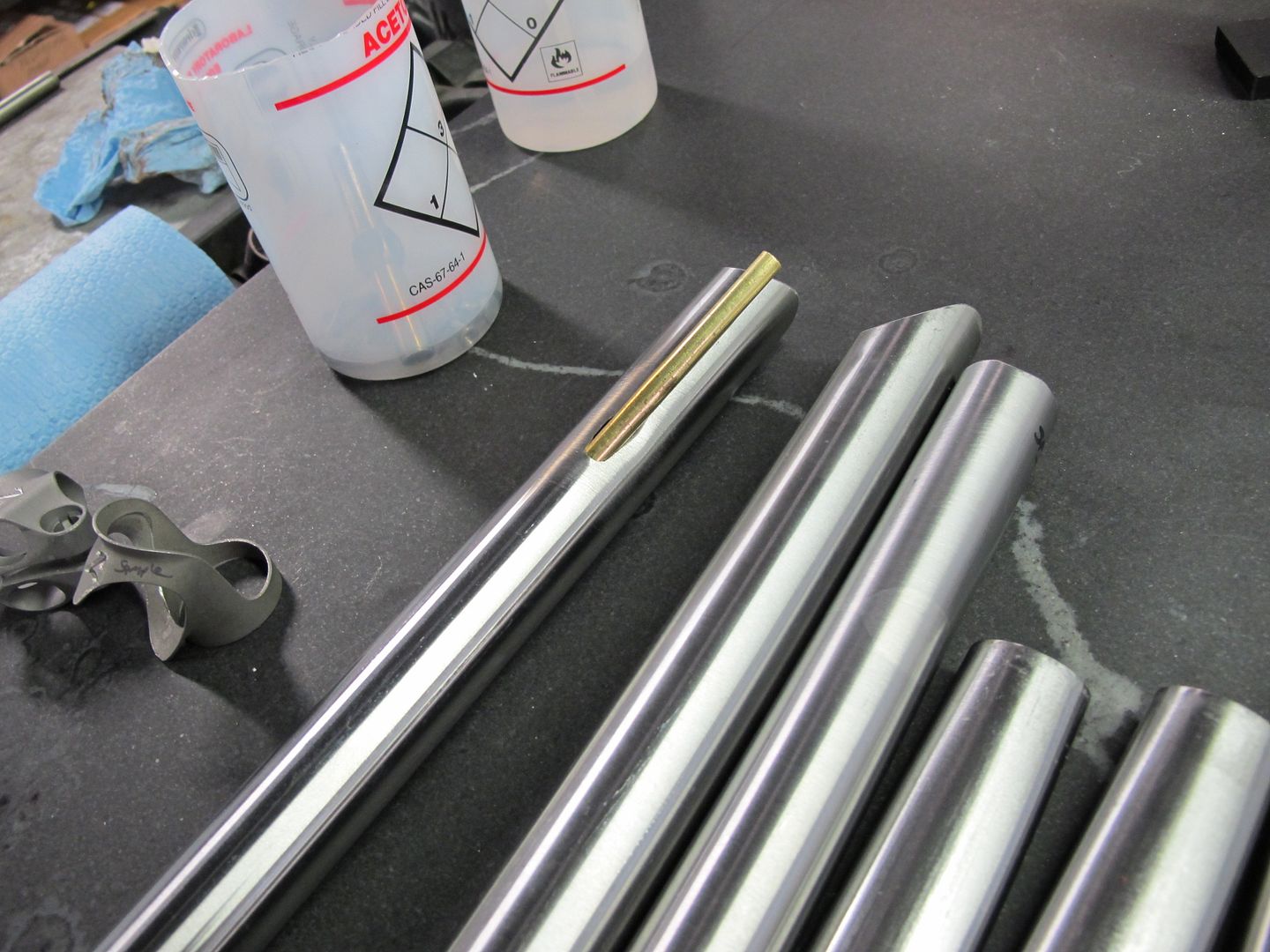 And brazed.
The complete album is
here
. Thanks for looking!