Yeah, I'm pretty psyched. I started my
Smoked Out
thread at Velocipedesalon back in April, and 10,000 views later it's still going strong. It's been a great conversation so far. Please join in!
In other news, here's the Mastercam image of the 44 tooth outer Campagnolo CT chainring. Pinned and ramped for your pleasure. Kerry is machining up some of the first 38 tooth rings and these will be next on the CNC. With any luck, these will be on the bike I am displaying in the TRP Brakes booth at Interbike in Vegas three weeks from now. Exciting stuff!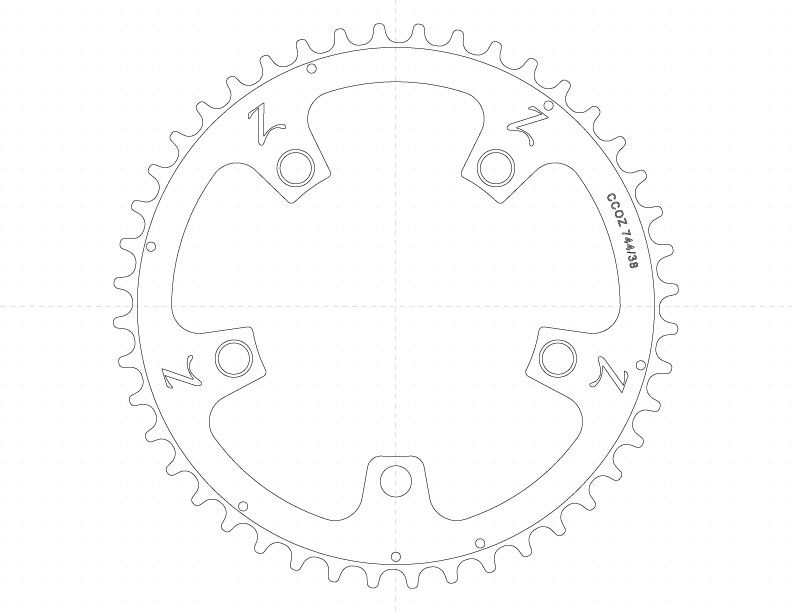 Finally, I'm working feverishly on the lugs and BBs for the round of 4 Max bikes I have coming up next. I'll be hustling to get photos of the castings up by the end of the week. Hey, thanks for reading.